Our purpose statement.
♦ Among the earliest books I remember buying as a young adult, who had recently become a Christian, were a series of inspirational books by author/publisher Bob Benson. Over the decades, I've given away hundreds of books, including those Benson books, but in 2020 I bought used copies online and its easy to see why I remember them fondly. In the poetry book Laughter in the Walls, Bob writes the following prayer in a poem called "Life is so Daily." It beautifully expresses the "purpose statement" for this "inspirational family website" and for our lives. ~ Michael Krigline
Somehow may I use the lumber of my life
to build a ladder — straight, sturdy, true —
on which people may climb, until they come to Thee.
Or to fashion a cathedral — a quiet, holy place
where people would pause and seek Thy ways.
Or to plant a tree — tall, serene, fruitful —
whose shade would someday grant a traveler rest.
Let me share in Thy works, not asking that I must see the results in my day,
but laboring in this confidence:
Because it was done in Thee,
it will someday come to fulfillment
and I will not have lived worthlessly, selfishly, needlessly.
–Bob Benson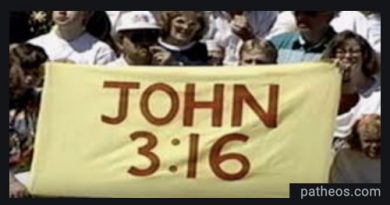 ♦ We believe that the most important thing anyone can ever understand is the following words of Jesus:
(16) "For God so loved the world, that he gave his only Son, that whoever believes in him should not perish but have eternal life. (17) For God did not send his Son into the world to condemn the world, but in order that the world might be saved through him. ~ John 3:16-17 ESV  www.biblegateway.com–John.3.16-17.ESV
 神 愛 世 人 , 甚 至 將 他 的 獨 生 子 賜 給 他 們 , 叫 一 切 信 他 的 , 不 至 滅 亡 , 反 得 永 生 。因 為 神 差 他 的 兒 子 降 世 , 不 是 要 定 世 人 的 罪 , 乃 是 要 叫 世 人 因 他 得 救 。
♦ While it is difficult to pick a "favorite" part of the Bible (we love SO much of it!), I'm continuously inspired by the book of Ephesians. Here's a favorite passage related to our "purpose":
"We have become His poetry, a re-created people that will fulfill the destiny He has given each of us, for we are joined to Jesus, the Anointed One. Even before we were born, God planned in advance our destiny and the good works we would do to fulfill it!"  ~ Ephesians‬ ‭2:10‬ ‭TPT‬‬  https://www.bible.com/1849/eph.2.10.tpt
♦ Finally, perhaps the shortest explanation of why the Bible's authors wrote anything down (and by extension, the reason I write and post things) is found at the end of John's gospel:
"…these are written so that you may believe that Jesus is the Christ, the Son of God, and that by believing you may have life in his name."~ John ‭20:31‬ ESV https://www.biblegateway.com/passage/?search=John+20&version=ESV
---
Materials on krigline.com ©Michael Krigline unless another author is noted. For contact info, visit About Us. For more info or to make a contribution, see our Website Standards and Use Policy page (under "About Us").