The CD Michael and friends recorded in 2002, and other things about his music ⇔
In 2002, some friends helped me record a number of the songs I've written. We had a couple hundred CDs made, and sold them or gave them to friends. You can read about the project on my old website: http://www.krigline.com/i_sing.htm
Later, someone told me about the "CDBaby" service, and for years CDBaby let anyone listen for free, right here on my website–but they stopped doing that in 2020.

But CDBaby still puts my songs on Apple Music, Amazon Music, Spotify, and other popular on-line music outlets. (Search for "Krigline".) The "complete album" includes a couple of "background tracks" without me singing. Here are some "samples" on Spotify (if you click, you can hear the whole song on Spotify–I think!).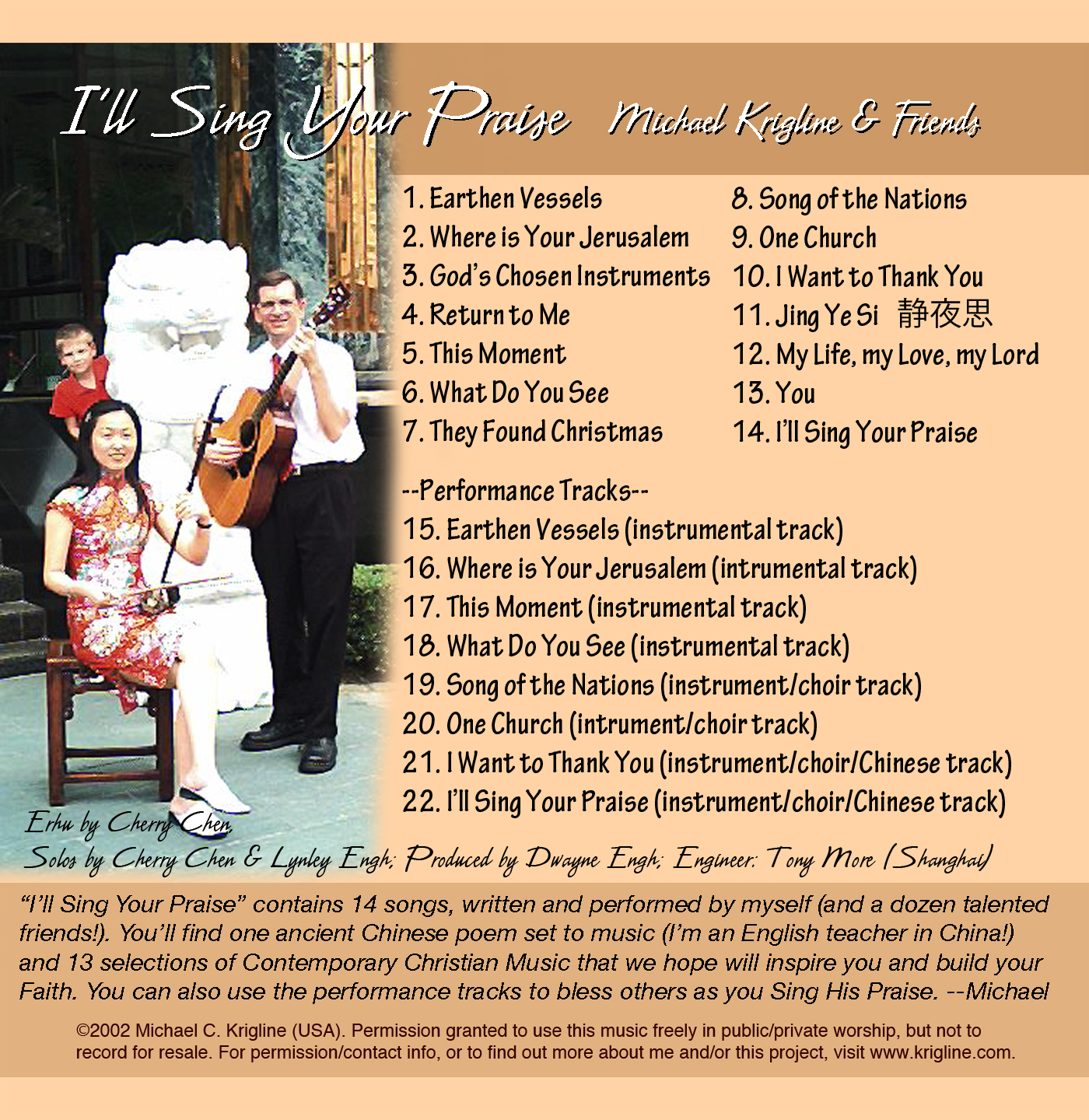 To buy my songs, try these links to Amazon Music or Apple Music. (You can listen to an excerpt, or buy songs/album in mp3 format.)
(If you are in China, or behind some other firewall, you might not be able to connect to my music online ~ Sorry!)
At the bottom of this page, you can find other links to my music.
---
If you look for me on your Apple music store, you should see something like this.
(Click this image; it may take you to Apple.)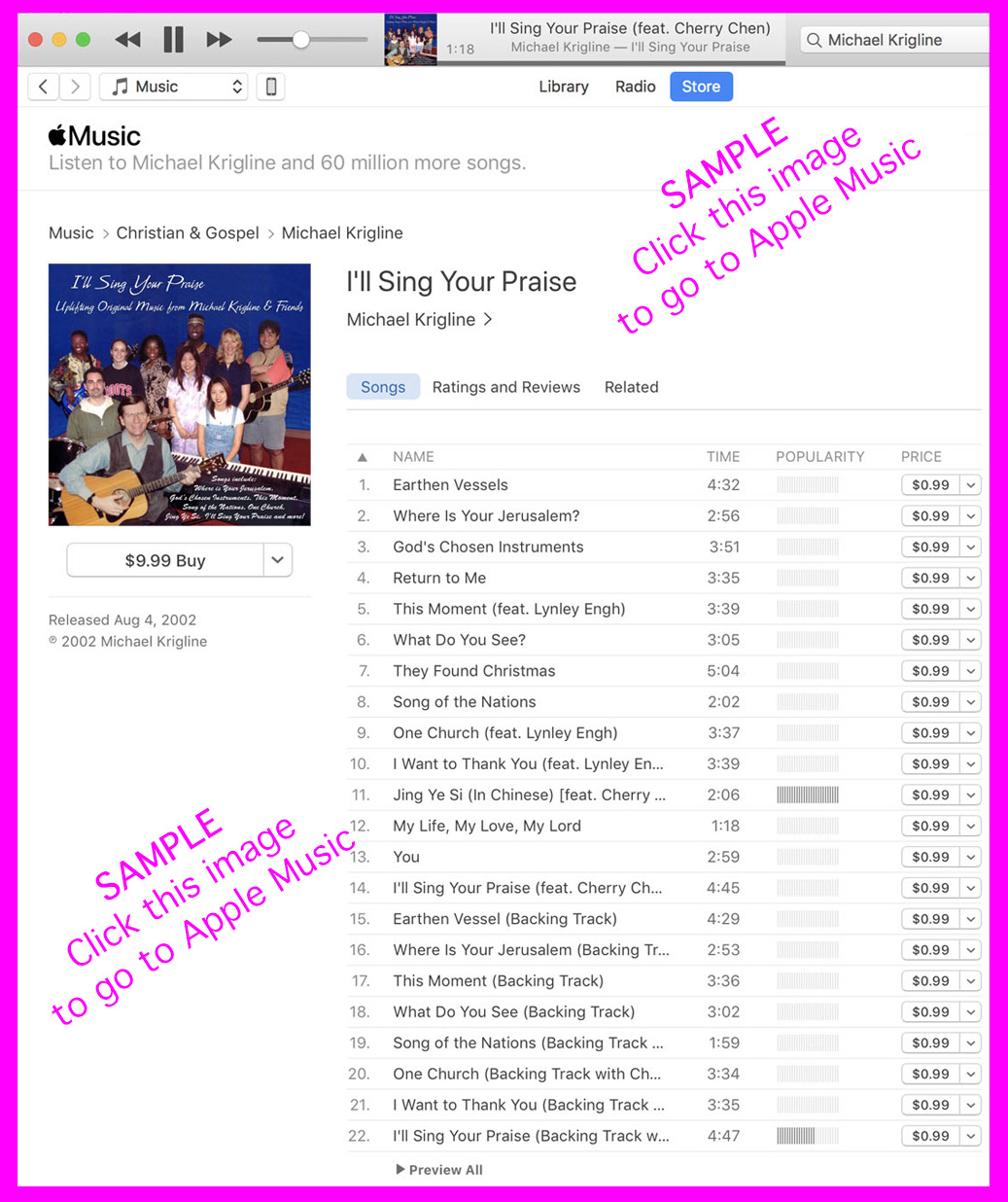 ---
A few songs
:
Here are some songs I talk about in articles on this website. Some were not recorded on that CD (except "demo" quality–maybe even my computer mic!):
~ I'll press On (for the lyrics, see the bottom of ↑Perseverance with Purpose):
~ YOU (for the lyrics, see the bottom of ↑That's Not What I Expected):
More songs
(or other places to find my music online)
Click here to see or download a pdf file (A4 size) with the CD lyrics and other information: Sing Your Praise-A4-2013
A friend in China posted me singing "Little Drummer Boy" at a Christmas party. The last time I checked, you can find it on Youku (after watching an ad).
For a while, you could still find some of my songs (and messages) at the XICF website, but they all appear to be gone now. Maybe someday I'll find a way to post them again.
---
Things on this website ©Michael Krigline unless otherwise noted. For contact info, visit About Us. To make a contribution, see our Website Standards and Use Policy page (under "About Us").