Where is God when "bad things happen"? Is there a prescription for dealing with them? ⇔
by Michael Krigline, March 4, 2022. wp.krigline.com ⇔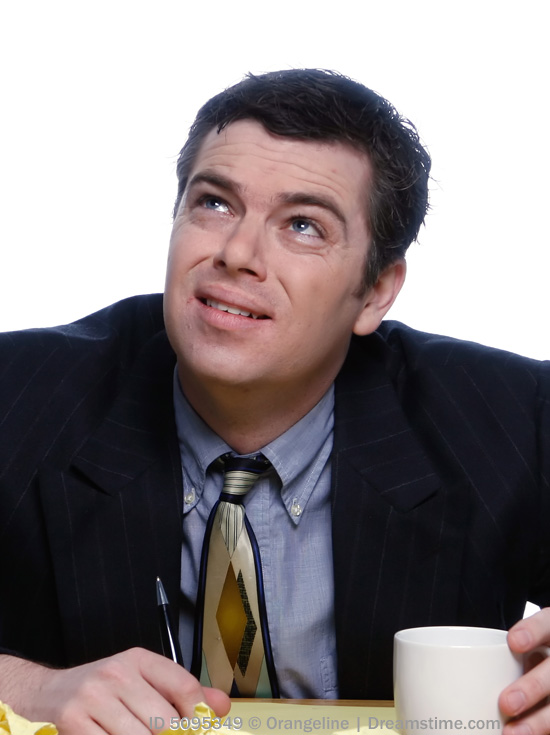 Note: This was adapted from a 2014 speech given at an International Church in East Asia.
Part 1: What our "Why?-questions" teach us
Many bad things happen around us every day. When we are hurt by these bad things, many of us look up and ask "Why?" or "Why me?" We want to know where God is, when bad things happen. We should be encouraged that Jesus himself asked pretty much the same question. On the cross, Jesus cried out "Eli, Eli, lama sabachthani?" or "My God, why have you forsaken me?" Many of the Bible's greatest heroes also asked similar questions. As you'll soon see, the Bible gives some answers to our Why-questions, but you might not like those answers! Nonetheless, since we all experience suffering (and especially if you are currently suffering), I hope you'll keep reading.
Eli, Eli, lama sabachthani
The heart of every year, for Christians, is the celebration of Resurrection Sunday (Easter). In a sense, we all "bet our souls" on Easter, either by hoping that it never really happened (so we can live according to other choices) or by believing that a God powerful enough to raise the dead is Someone worth knowing. But I think we should also embrace Easter because it assures us that God understands what we are going through, because He too has experienced unthinkable sufferings as well as indescribable joy.
To give us context, let's go back to three days before the Resurrection, standing below a suffering man who cries out "My God, why have You forsaken Me?"   From this most desperate cry, maybe we can find an answer for the times in our own lives "when bad things happen." This cry is the first line of Psalm 22, and in case you've never noticed it, this psalm is full of prophetic references to Jesus' suffering on the cross, written about a thousand years before the event. 1000 years. As I recount the events of Good Friday, please notice the other references to Ps. 22 [in brackets], and ponder the fact that God knew about this—was looking "forward" to this painful experience—for over a thousand years…if not from before the foundation of the world (Eph 1:4).
On Friday morning, they brought Jesus to Golgotha (also called Calvary or Place of a Skull). There they nailed Him to the cross by piercing His hands and feet [Ps 22: 16]. As the cross was raised, His bones went out of joint [Ps 22: 14]. Then the Gentile soldiers surrounded Him ["bulls" or "dogs" in local thought; Ps 22:12 & 16] and divided His garments, gambling over them by casting lots [Ps 22:18]. With Him they also crucified two robbers, so the Scripture was fulfilled which says, "And He was numbered with the transgressors." [Isa 53:12] And those who passed by mocked Him, wagging their heads [Ps 22:7]. Likewise, the local religious leaders also mocked Jesus, saying, "He trusts in God, let Him deliver him now, if He takes pleasure in him" [Ps 22:8]. Even those who were crucified with Him reviled Him. [Ps 22:6-7] Now when 12 noon had come, there was darkness over the whole land until 3 o'clock when Jesus cried out with a loud voice, saying, "Eli, Eli, lama sabachthani?" [Ps 22:1] which is translated, "My God, My God, why have You forsaken Me?"     (adapted from Mark 15:22-35 & Matt 27:43)
Thoughts on asking "why?"
I think it is safe to assume that everyone reading this has, at some time in his or her life, looked up as if to ask God "why?" I know I have. We do this when "bad things" happen to us personally. I can remember times of sickness, or when my child or a loved-one was sick or in trouble, or when something went terribly wrong at work, or when loneliness or depression overwhelmed me—and I'm sure you can remember such times too.
In addition to physical illness or personal difficulty, another common cause of our collective questioning [especially for those of us who live far from "home"] is news (or lack thereof) from friends and family far away. The pain of heart-wrenching family issues is compounded by the distance that makes us feel so powerless to be on any help. At such time, my Why-questions shamefully show my lack of faith in the power of prayer, and in the goodness of a God who loves my children, grandchildren, parents, and friends far more than I do. Still, these difficulties have made me look up and ask "Why?"
In addition, those unanswerable questions about the future often make us feel like God has forsaken or at least temporarily forgotten about us. Maybe (like me) you have faced an academic or career crossroads and simply didn't know which way to turn. Maybe everything was going great, and suddenly you got a notice that your job would end or visa would not be renewed. Maybe the crisis was not knowing where you will live, where your child will get an education, or whether your qualifications can win you a degree or position you've poured intense effort into. Time spent looking for a job can be very discouraging, and whenever the road ahead is foggy, we are tempted to ask God, "Why?"
On top of our personal issues, many of us are perplexed over natural or man-made disasters. Thinking back just within recent years and I can recall the shocking news of a passenger aircraft crashing, terrorist attacks, military invasions, a world-wide virus pandemic, and so-called "acts of God" like earthquakes and tsunamis.
The stress in our lives also gives rise to our questions, such as the stress from major changes, transitions, relationships, and everything already mentioned. Those of us who choose (or are forced to) live and work in a foreign country heap stress upon stress as we struggle with language, cultural differences, misunderstandings, complex family issues, and more. While I loved working abroad, the weight of daily "whys" often made me wonder what God was up to in our lives, while pushing some to question if God really exists at all.
As I write this, I know that many of my friends (near and far) are facing challenges that make my own problems seem insignificant. I know people who just lost a loved one to cancer, who have distant family members in grave danger, who face tremendous burdens or a life-and-death decision, who struggle with crippling depression, pending relocation, serious health issues, and more. They (and maybe you) can easily say with Paul in 2 Cor 1:8-9:
For we do not want you to be unaware, brothers, of the affliction we experienced in Asia. For we were so utterly burdened beyond our strength that we despaired of life itself. Indeed, we felt that we had received the sentence of death.
---
Pause to consider or discuss:
1. The article gives a long list of things that cause people to "look up and ask Why?" [See review point 1, below.] Can you add to that list? Which "cause" has made you ask "why" the most?
2. When your life is "in a fog," what do you tend to do about it?
---
Looking at the question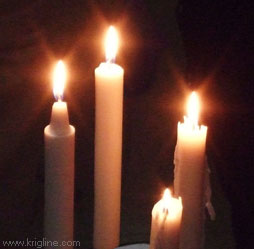 Before we look for an answer to these "why" questions, or a prescription for these situations, let's take a minute to look at the question itself. When "bad things happen" people all over the world light candles and hold moments of silence acknowledging a hope for supernatural help, and there is almost a universal tendency to simply look up and ask the question: "Why?" "Why is this happening to me?" "God, why have You forsaken me?"
First, our tendency to "look up" and ask "why" tells us more than most of us realize. Deep down, the vast majority of us (Christian and otherwise) still believe that there is Someone "up there" bigger than ourselves and that there is some "purpose" for our lives. We believe this in spite of decades of ostensible science and philosophy that have tried to convince us that we are the "height" of some meaningless evolutionary process. After all, if Modern Man is just an accident of nature, and if life has no plot nor point, it is absurd to ask "why?"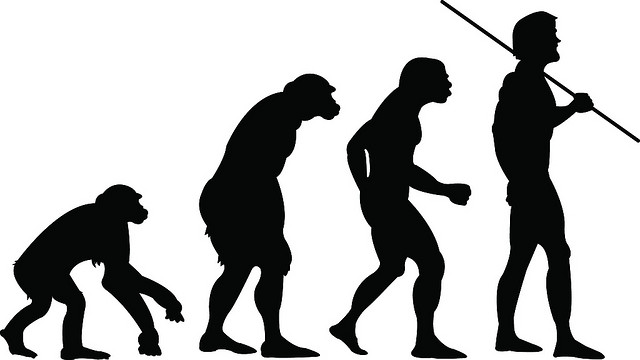 Likewise, if asking "Why?" shows that we believe in a life that is supposed to make sense, asking it of God demonstrates that we believe in a God who is supposed to make sense. In the light of all the "bad" in our world, why and how did our ancestors come up with the idea of wise and good Creator? They certainly didn't create God in their image; it appears to be the other way around. And where does our own sense of justice and selfless love come from, if we were not created in the image of a Just and Loving God? We look up and ask "Why?" when confronted with evil or pain, in spite of the many religions (past and present) that present gods with no purpose for themselves nor for their human subjects. These gods are flawed and jealous, they get angry, and they manipulate human lives as a form of entertainment. If that is the character of God, surely there is no reason to ask the question "why?"!
A plot and a point
But that is not the character of the God of the Bible. The truth is that the Christian God has a purpose that is being worked out through time and eternity. Ephesians 3:10-11 agrees with Shakespeare that "all the world's a stage," but there is a plot and a point to the story! According to this passage, God's "intent" is to make known His "manifold wisdom" to the rulers and authorities in heavenly places (that is, angelic and demonic powers, unseen to us but very real). Commenting on Eph 3, Scottish pastor Eric Alexander said that the history and progress of God's Church is "a graduate school for angels." Life is not meaningless. God is at work creating a living, spotless Bride for His Son to hold before the throngs of Heaven at the end of time, crying out: "Look what I have done! Isn't My Church beautiful? Good has triumphed over evil!"
I believe that day is coming quickly, and I'll say more about that later.
God's answers
Next, we move to God's answers to the question "why?" The Bible actually gives a couple answers.
One is found in Habakkuk (600BC). The prophet asked the question pretty much like we ask it: "Why do You tolerate wrong? How long, O Lord, must I call for help, but You do not listen?" (Hab 1:2,3). God's answer is basically 'don't worry about it,' or more accurately: "The Lord is in His holy temple; let all the earth be silent before Him" (Hab 2:20). God tells the prophet, "Look and be utterly amazed! I am going to do something in your days that you would not believe, even if you were told!" (Hab 1:5). So, perhaps God doesn't tell us "why" because we wouldn't believe or likethe answer (as was the case in Habakkuk's time).
Another answer is given through the prophet Haggai (520 BC). God told him the people had planted, earned and expected much, but had little to show for it. Why? Again, you probably won't like the Bible's answer. God told Haggai it was because those who claimed to be God's people were so busy tending to their own lives that they were neglecting the real purpose for their existence. This may or may not be the case in our trials, but the lesson still applies: (as Jesus put it:) "Seek first the kingdom of God and His righteousness, and all these things will be added to you" (Matt 6:33 ESV).
The passage I quoted earlier from 2 Corinthians (1: 8-11) also gives a partial answer to "the problem of suffering." God sometimes allows suffering to strengthen our relationship with God, and to humble us before Him. After Paul says that they had experienced great affliction "in Asia…so utterly burdened beyond our strength that we despaired of life itself," he goes on to say:
            9b But that was to make us rely not on ourselves but on God who raises the dead. 10 He delivered us from such a deadly peril, and he will deliver us. On him we have set our hope that he will deliver us again. 11 You also must help us by prayer, so that many will give thanks on our behalf for the blessing granted us through the prayers of many.
That is, Paul was saying that (at least in this case) God allowed the suffering in order to make us rely on God (not on ourselves), also hinting that it was supposed to build hope and to show the power of prayer.
Yet I think that my favorite Biblical passage on the problem of suffering is where Jesus himself answers the question in Luke 13. He deals specifically with the false notion that "bad things only happen to bad people." A couple of tragedies had recently occurred. The first was a man-made tragedy: a wicked ruler had killed some people from Galilee, Jesus' home area, for no apparent reason. The second tragedy was (perhaps) caused by an earthquake, or maybe poor workmanship, but either way it was NOT the fault of the victims: a large building had collapsed, killing 18 innocent people. Some of the witnesses were troubled and approached Jesus with their questions. Jesus answered, "Do you think that these Galileans were worse sinners than all the other Galileans because they suffered this way? I tell you, NO! But unless you repent, you too will all perish. Or those eighteen who died when the tower in Siloam fell on them–do you think they were more guilty than all the others living in Jerusalem? I tell you, NO! But unless you repent, you too will all perish." To me, Jesus was saying, "You're asking the wrong question; you should be more concerned with eternallife than this life; repentance is more important than 'why did these bad things happen'."
So, we see that the Bible addresses these questions, but it doesn't exactly give us a complete answer. Yet maybe this is the point. Maybe the answer is not as important as the question itself, for in just asking it we are pointed "up" to the Answer.
Fast forward 40 days from Jesus' crucifixion to Ascension Day, when Jesus rose up into heaven with his followers looking up in wonder. Perhaps as Jesus' disciples were "looking up" at their departing Lord they remembered His promise: "I will not leave you as orphans . . ." (John 14:18). Jesus was referring to the Holy Spirit whom He would send to those who believed in Him–the same Holy Spirit (or Comforter) whose name means "the One who walks beside us." In our times of grief that is what we really need: a Comforter-friend who will walk beside us. Maybe heaven's solution for our times of trial and tragedy is not an answer, it is simply a relationship with the Answer God promised to "send down" before the question was ever asked.
Singer Michael Card put it this way:
Could it be You make Your presence known
so often by Your absence?
Could it be that questions tell us more
than answers ever do?
Could it be that You would really rather die
than live without us?
Could it be the only answer that means anything
is You?!
To review, so far, we've seen that:
People ask God "why" because of personal difficulty, concern for our loved ones, questions about the future, disasters, stress, and other reasons.
We "look up and ask why" because deep down we believe that Someone is bigger, more just and more loving than we tend to be, and because we think our lives have purpose (we're not just a meaningless accident of nature).
God told Habakkuk that He sometimes doesn't explain suffering/injustice because we wouldn't believe or like the answer.
Haggai learned that suffering sometimes comes because we neglect the real purpose of our existence.
Paul said that God sometimes allows suffering to make us rely on God, build hope, and show the power of prayer.
Jesus seems to say that "why" is the wrong question, or reveals inferior priorities; the choices that lead to eternal life are more important than understanding "why" in this life.
---
Pause to consider or discuss:
3. Some people say they can't believe in a God who is such-and-such, or can't believe in any God because of such-and-such. If you feel like that, can you put your objection into words for your group to talk about?
4. Christians say that people all understand the "moral law" (right and wrong, just vs unjust, don't steal or kill, etc.) because we were all created in God's image. What does this tell us about God? If you had to write down six to ten basic laws that "almost all people" would agree to be universal, what would they be? And if you have a different theory of where human morality comes from, let's discuss it.
5. Look at review points 3-6. Did any of these answers surprise you? (Explain) Which of the Bible's answers is the strongest, in your opinion?
---
Part 2: The prescription for times of pain
Finally, having considered the question "why" and the Bible's answers (which I think of as more like a call to relationship than answers), let us return to Psalm 22 to find one of the Bible's prescriptions for our times of pain. That prescription, in a word, is "praise."
We started today with the agonized words of Jesus, who, dying one of the cruelest forms of death ever devised by mankind, found the strength to quote Scripture. It was a common practice in the time of Jesus for a teacher to recite the first verse of a Psalm, and then his disciples would recite the rest of the passage. If Jesus was doing this, imagine the amazement of his disciples as they realized that much of Psalm 22 foretold the details of the crucifixion (as we saw earlier). But if the disciples continued to the end of the Psalm, they might have realized that Jesus was calling them to think forward, past the "why?" question, past the prophecies and horrors of His crucifixion. King David's situation obviously seemed just as hopeless when he penned those words. But in spite of the pain and loneliness, in spite of the natural tendency to look up and ask God "WHY"—David does not end his Psalm in a note of despair, but with praise.
Now, in times of pain, praising God is not easy—it is not like swallowing a candy-coated pill. It is more like the way my son used to take liquid cold medicine. My wife put the little cup of red liquid on the dining room table, and called our son to take his medicine. All of a sudden, he had a thousand things to do—he had to look for his slippers, he washed his hands (slowly), he dried them (carefully), he poured himself a cup of water, and when he could delay no longer he picked up the cup, put it a foot in front of his turned up nose, and tried to convince his lips to open (unsuccessfully). He counted to three (forward, then backward). He did everything he could to postpone the inevitable moment when the "gosh awful medicine" hit his tongue, coated his throat, and wound up in his little body where—wonder of wonders—it started to make him feel better.
It is not always easy to praise the Lord, especially when "Bad Things Happen." But it is a prescription for deliverance; not necessarily immediate deliverance from the trial, but deliverance from the powers that bind and cast down your soul! If you can think of nothing to say to God in that moment—no way to praise Him—just turn and recite Psalm 22. That is why God has given it to us! Mark it now in your Bible (bookmark it in your phone)—if you do not need it today, trust me, there will come a time when you will! Begin with its loud, lamenting initial cry: "My God, why have you forsaken me?" But as you continue reading, let the Holy Spirit remind you of the One who suffered on the cross, when men pierced his hands and feet, waged their heads at him, and gambled for his clothes, and even His Father turned His Head and brought Jesus to the dust of death [Ps 22:15]. But do not stop there at verse 15. Follow David to the end, when—through praise—hope is reborn.
Selfless sheep and selfish goats
When bad things happen, God wants us to help one another. Or as Christians sometimes put it: God wants the people who want to be with Him forever to—right now—be the hands and feet of Jesus, meeting needs through His love.
Earlier, I talked about Ephesians 3, which presents a picture of the end of our age, when misery ends and God's kingdom fills the earth. In that day, Jesus will hold His beautiful Church in the palm of His hand, saying to both angels and demons in the unseen realm: "Look what I have done! I poured my Love through My people to ease suffering, and Love has made My Church beautiful! Good has triumphed over evil!" If we compare our world with the clues Jesus gave us, a likely conclusion is that "the day of the Lord's return" is near. And in that day, all of the world's people will be separated like a shepherd separates sheep from goats. (Matt 25:32ff)
On one side will be those who have chosen the passing pleasures of sin over an association with God's righteous people (Heb 11:24). These are those who have lacked compassion for their fellow humans in times of sickness and need—so, clearly, God expects each and every one of us to help others "when bad things happen." This group of "selfish goats" will include those who have chosen "not to decide" about the spiritual truths they have heard, as well as those who have raged against God for problems of their own making (see Prov 19:3). By choice and indecision, by word and deed, these are those who have said to God: "If you are the kind of God who must maintain all power and glory for yourself… If your kingdom is a kingdom for humble, obedient, praising dependents, then I don't want any part of it. I'm not broken, I don't need You, and I'll be damned before I surrender to you or anyone else." And the almighty, eternal God will turn to them sadly and say: "OK, may your will be done." Then they will be cast into a place prepared for the devil and those who rebelled with him (Matt 25:41); a place of isolation and regret to be tormented by their own selfishness, sin, pride, shame, and—though realized too late—their own inadequacy.
However, on the other side will be a vast, multi-ethnic company. Those who have mourned their sin will understand just how far God has removed those sins from them. Those who have humbled themselves before the Lord will be lifted up. Those who have cared for the poor, naked, sick, for those in prison, will hear God say, "what you did for the least of these, you did unto me." (Matt 25:40) Those who have stretched up their arms, like trusting children to their beloved Father, will be flooded with a father's love. All who have learned the power of mercy and obedience through the things they have suffered (Heb 5:8) will be led into the kingdom prepared for them from the foundation of the world (Matt 25:34). We have Jesus' word on this, for He said, "I go and prepare a place for you… that where I am you may be also." (John 14:3) My friends, that is the side I want to be standing on, but we each have to make our own choice.
So, we see that our choices have eternal consequences, and that our questions themselves reveal a lot about what we inherently believe. In asking God "why" we affirm our belief in a sinless God of order who is at work in a sinful and demon-filled world to produce a beautiful Bride/Church, over which the angels themselves will marvel. When we are tempted to accuse God for our troubles, may Ephesian 3 remind us to point the finger of blame at the mostly unseen conflict between good and evil, and not at the God who offers purpose, forgiveness and eternal life to all of the foot soldiers in this conflict.
Join me now in reading together about God's prescription of praise toward the end of Psalm 22. We'll read from the English Standard version (starting in verse 23):
23    You who fear the LORD, praise him! 
      All you offspring of Jacob, glorify him, 
      and stand in awe of him, all you offspring of Israel! 
24    For he has not despised or abhorred the affliction of the afflicted,
      and he has not hidden his face from him, 
      but has heard, when he cried to him.
25  From you comes my praise in the great congregation; 
      my vows I will perform before those who fear him… 
27    All the ends of the earth shall remember and turn to the LORD, 
      and all the families of the nations shall worship before you. 
28    For kingship belongs to the LORD, and he rules over the nations. 
                                    –From Psalm 22 (ESV)
If Jesus was indeed drawing the disciples' attention to Psalm 22, He not only wanted them to see that the cross was a part of God's eternal plan, but Jesus was also calling His disciples to think forward through praise to the time when "All the ends of the earth shall remember and turn to the LORD, and all the families of the nations shall worship before you." [22:27] You see, to Jesus the cross was never "the end." It was for the JOY set before him that Jesus endured the cross [Heb 12:2]. The cross was where life would "begin"—for us and all who would seek safety in our risen Savior. No earthly power could forgive sin or heal the suffering sin brings, but when a righteous man willingly suffered a shameful death, His blood provided forgiveness and also paid to adopt suffering sinners into God's family—to the utter amazement of heaven's powers and principalities.
So Jesus' dying question ("My God, My God, why have You forsaken Me?") stands to offer each of us hope in our times of despair. And it can just as accurately serve as a statement of faith—a faith that was full of praise and which looked into the future to see deliverance, pardon, restoration, and the unstoppable expansion of the Kingdom of God.
According to the writer of Hebrews (from Heb 12:2-11–NKJV):
2…For the joy that was set before him [Jesus] endured the cross, despising the shame, and is seated at the right hand of the throne of God.
3 Consider him who endured from sinners such hostility against himself, so that you may not grow weary or fainthearted…. 11 For the moment, all discipline seems painful rather than pleasant, but later it yields the peaceful fruit of righteousness to those who have been trained by it.
Where is God when "bad things happen"? He is right here, within us, suffering with us; He is only a praise away. Praise is part of heaven's prescription for any difficult situation on earth, and God's answer to man's deepest need is not the removal of evil but the offer of a relationship with our Maker. As you and I look up and ask "why," God is looking down and drawing us to look ahead. He calls us respond to suffering with His love, and He calls us to follow Him, not simply to death but to the joy that waits on the other side of the cross. For as Resurrection Day reminds us, the tomb is empty! The cross is where life begins.
~ ~ ~
I closed by singing the following song, written after being touched by the centrality of the cross in the life of a church in Cote d'Ivoire.
Where Life Begins
by Michael Krigline 1992
Take me to the cross where life begins anew
Lead me to the battles, Lord, I'll win through You
Fill me with the righteousness that conquers sin
Take me to the cross where life begins
Find me when I've fled away from Satan's roar
Place me in Your hands and let me flee no more
Guard me, let me live to be Your slave and friend
Take me to the cross where life begins
Bridge
Help me to follow the steep, narrow way
Make me more like Jesus, Lord I pray
Filled with Your power, humble and kind
Living beyond the veil of death, Your joy to find
Show me how to love the way You first loved me
Use me to lift up the Lamb of Calvary
Send me to the harvest of souls trapped in sin
Take me to the cross where life begins
(A "demo" version of this song was recorded in 2002. Look on "Michael's Music" page for details, and to learn how to find some of his music on your favorite music service.)
---
Pause to consider or discuss:
6. Do you have a different 

prescription

 for our times of pain? What did you think about the recommendation that we face difficulties, not with despair, but with praise?
7. What is the difference between the "sheep" and the "goats"? Which are you more like? Are you content in this role?
8. What is "hope" and how is it different from "happiness"?
9. How would you answer the question: "Where is God when bad things happen?"
---
Vocabulary (underlined in the text)
ostensible: stated or appearing to be true, but not necessarily so
prescription: an recommendation (as from a doctor) about what you should do to make an illness (or something else bad) better
---
Endnotes:
• Photos are my own. Ape illustration is public domain from the Web.
• For more information about Christianity, check out www.ccci.org/whoisjesus/interactive-journey
• The whole Bible is available on line at www.biblegateway.com
• Scriptures quoted above are from:
~The Holy Bible: English Standard Version. 2001. Wheaton: Standard Bible Society.
---
Original content ©Michael Krigline, including photos if noted. For contact info, visit About Us. For privacy info or to make a contribution, see our Website Standards and Use Policy page (under "About Us"). [Titles that start with ↑ point to devotional articles that help us "look up".]