Vivian's online scrapbook for Mothers' Day 2020 ⇔
Vivian Krigline, May 2020. wp.krigline.com ⇔
(Clicking on photos often makes them bigger.)
Vivian's role helping to raise our grandchildren (especially now, with schools closed) normally keeps her from her hobby of creating scrapbook pages, but she created this "page" to celebrate Mothers' Day and mark the "milestone" of bidding our Azera goodbye, grateful for our new Corolla.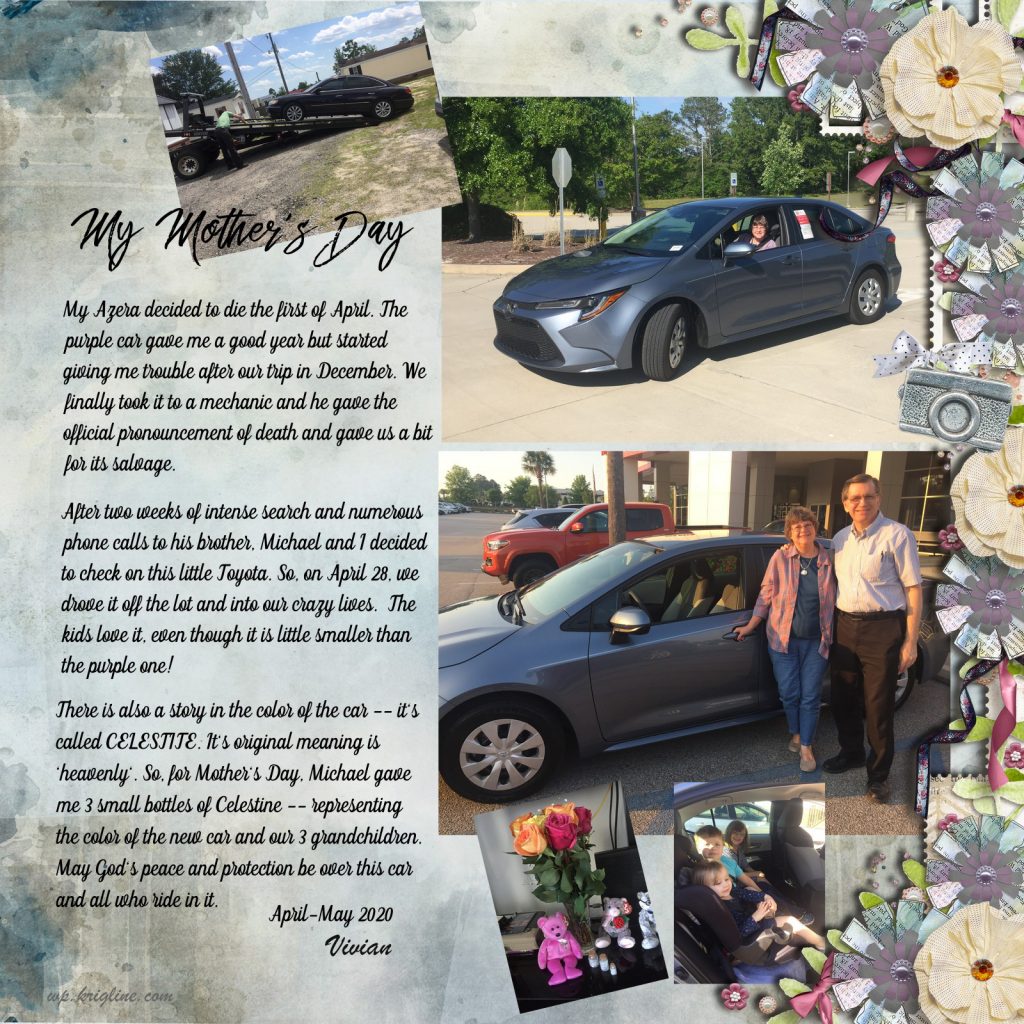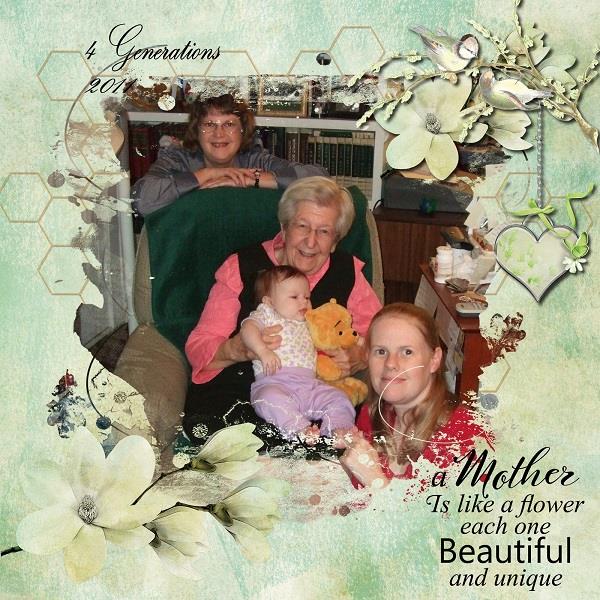 The above is from Vivian's 2014 scrapbook, celebrating three generations of mothers (Vivian, her Mom, our daughter, and our granddaughter). Both images are ©Vivian Krigline
---
Things on this website ©Michael Krigline unless otherwise noted. For contact info, visit About Us. To make a contribution, see our Website Standards and Use Policy page (under "About Us").